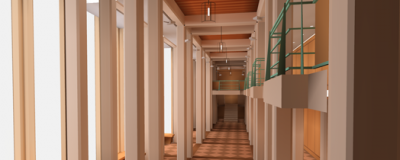 The internet is reaching the next dimension. Three-dimensional content adds value to the web. Fraunhofer IGD invites participants to discuss the future of the internet together with representatives from research and business.
What used to be only possible with additional programs will be directly visible in the browser. Together with our partners, we are working on standards which will make this possible. On August 17, 2011, we will discuss the solutions so far available on the market together with designers and users at our Science-meets-Business workshop "WWW goes 3D" in Darmstadt.
The workshop is focused on researcher, developer and user in Germany and hold in German. The programm and more informations you can find at www.goes-3d.de (in German).