Recently, the Staatliche Museen zu Berlin (National Museums in Berlin) released a 3D visualization of the famous Pergamon Altar.
The 3D scan of this impressive monument, as well as the 3D Web application (in German), have been created by Fraunhofer IGD, featuring technology such as CultLab3D or instantUV and, of course, X3DOM.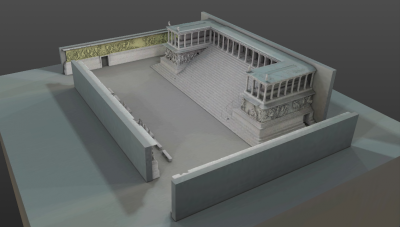 Visit http://3d.smb.museum/pergamonaltar/ to have a look!