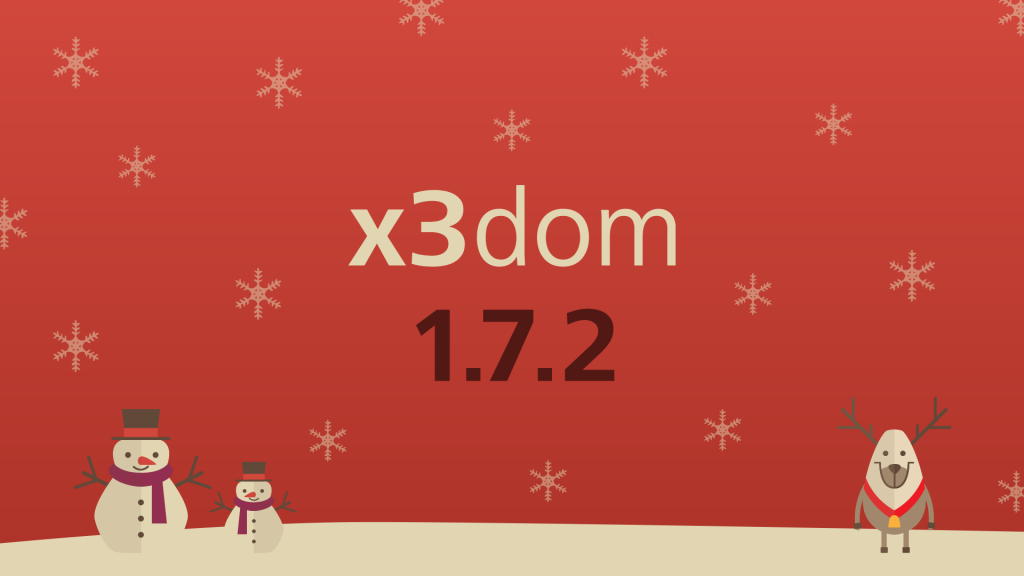 As every year, we are happy to announce our special Christmas release of X3DOM! This release mainly contains fixes and corrections since the last release, but also improvements and fundamental changes.
We would like to thank all users and, of course, all the contributors, that make X3DOM such a great project since so many years!
New Features
Secure X3DOM delivery over HTTPS
New GeoLOD-Node (thanks to: andreasplesh)
Fixes, Improvements and Changes
New RequestManager for all X3DOM related downloads
Stopped Flash support and removed the Flash-backend
General Navigation and Turntable improvements (thanks to: skluge)
Exposed canvas event handlers (thanks to: DimitarIlievCenterMine)
Added compatibility with python 3 and 2 for manage.py (thanks to: aarbelaiz)
Many small fixes and enhancements by the X3DOM core team and the X3DOM community.
Get It!
Grab the frozen 1.7.2 version here. The cutting-edge development version (nightly build of git head) can be found here.