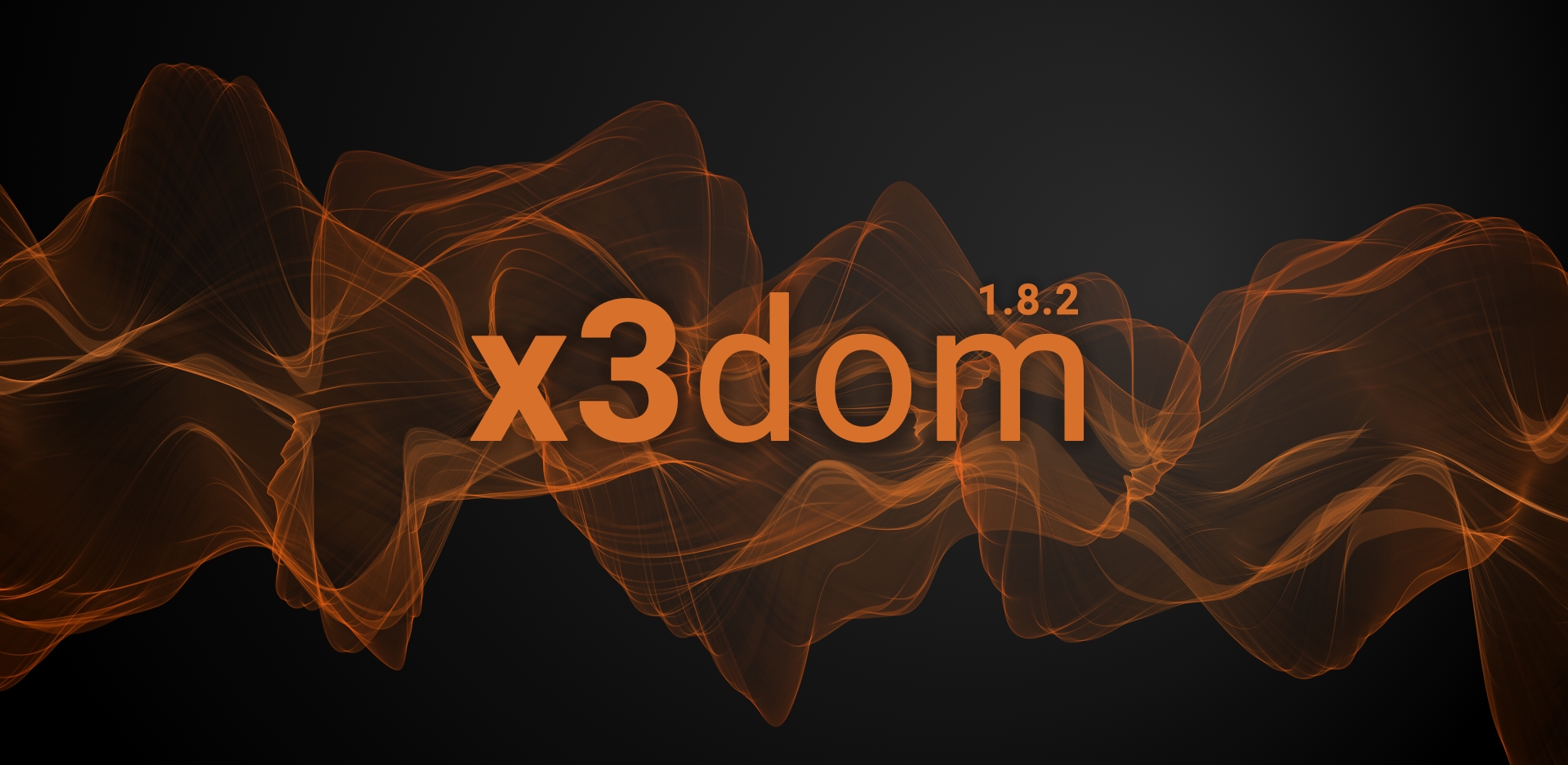 We are happy to announce the release of X3DOM 1.8.2! This release contains a handful of new features, improvements along with a number of bug fixes since the last release.
We would like to thank all users and, of course, all the contributors, that make X3DOM such a great project.
For a detailed list of changes see the changelog on Github.
New Features
New Exploration Modes.
Experimental support for X3D prototypes.
Added X3D 4.0 support for visible field, enhanced viewpoint options and Point Properties and cylinder/code options.
Automatic origChannelCount detection.
New NPM based build system.
Fixes and Enhancements
Improved support for shadow & transparency on text.
Animation improvements for shapes and viewpoints and play controls.
Improved event and TouchSensor support.
Improved support for addition / removal of nodes from the tree.
Replaced deprecated MutationEvents with a MutationObserver.
Make it possible to run x3dom in strict mode.
Text node improvements.
More robust collisions in walk mode.
Changes
Remove support for compressed BinGeo files & Zlib.
Remove support for ImageGeometry.
Remove support for MultiPart.
Remove support for ExternalShape/ExternalGeo and glTF 1.0.
Remove support for loading single components.
Get It!
Grab the frozen 1.8.2 version here. The cutting-edge development version (nightly build of git head) can be found here.