As announced during the Web3D conference, the X3DOM team is happy to announce the launch of an open-source component editor project, which is now being hosted on GitHub. The component editor is based on X3DOM, and it shows how to create a  simple Web-based editor with X3DOM and jQuery.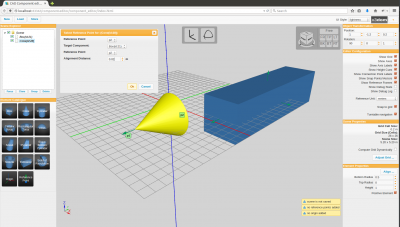 Current Features include:
Alignment tool for primitives, using reference points / reference vectors
Snapping data to grid during editing
Support for different units (meters, centimeters, inches, …)
Exchangeable UI styles
Import / Export using JSON
If you are interested, feel free to check it out, or even to contribute to this project!