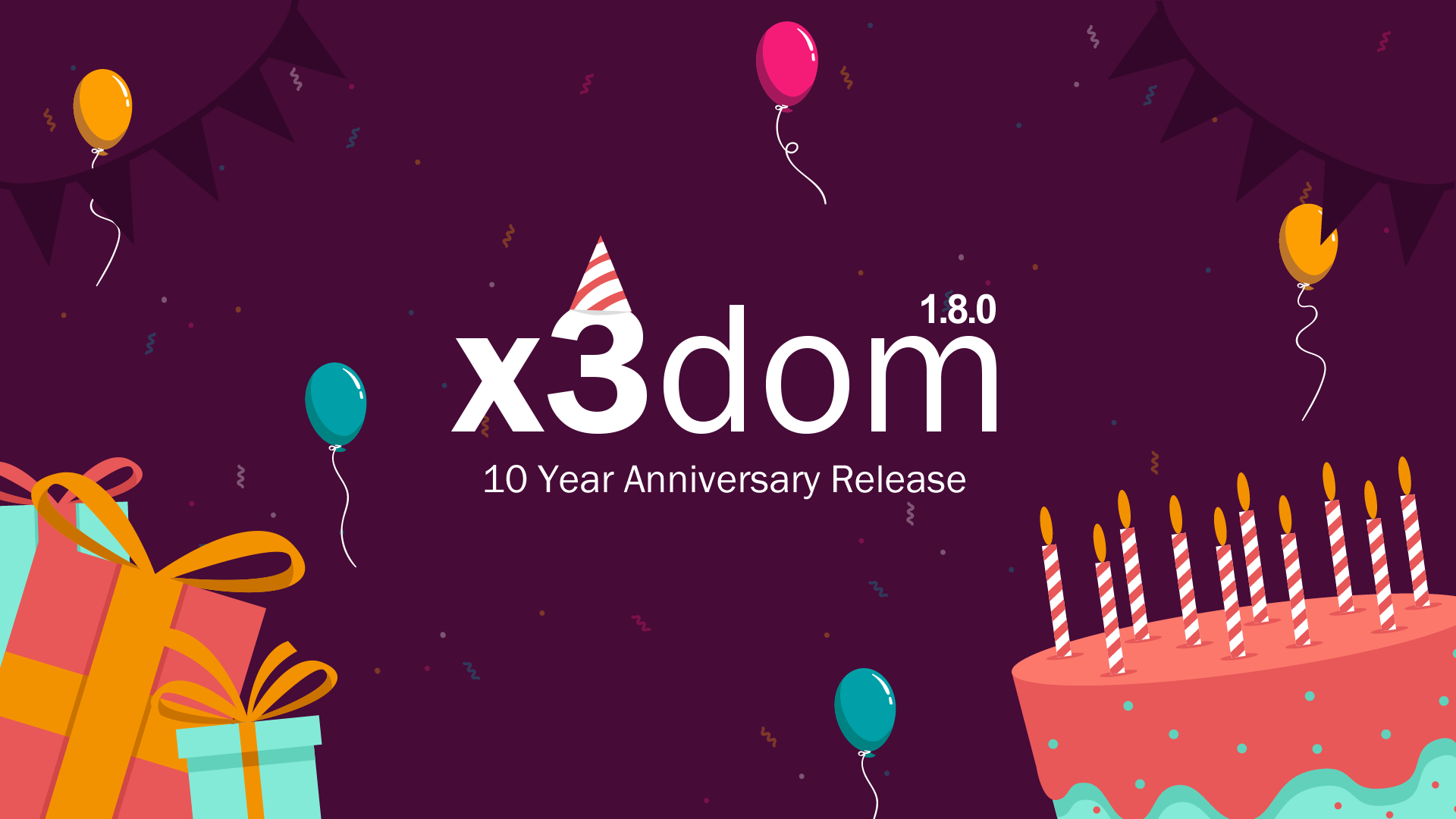 We are really happy to announce our special 10 Year anniversary release of X3DOM! This release contains multiple new Features, many new Nodes and a big list of fixes, improvements and changes.
We would like to thank all users and, of course, all the contributors, that make X3DOM such a great project over last ten years!
New Features
WebGL 2.0 support
glTF 2.0 support (Example)
Physically-based materials & lighting
WebVR integration
Nurbs support
HAnim CPU skinning
and much more …
Fixes & enhancements
Improved caching
Bounding box fixes
Documentation Updates
and many more fixes and enhancements by the X3DOM core team and the X3DOM community.
The full changelog can be found here.
Get It!
Grab the frozen 1.8.0 version here. The cutting-edge development version (nightly build of git head) can be found here.