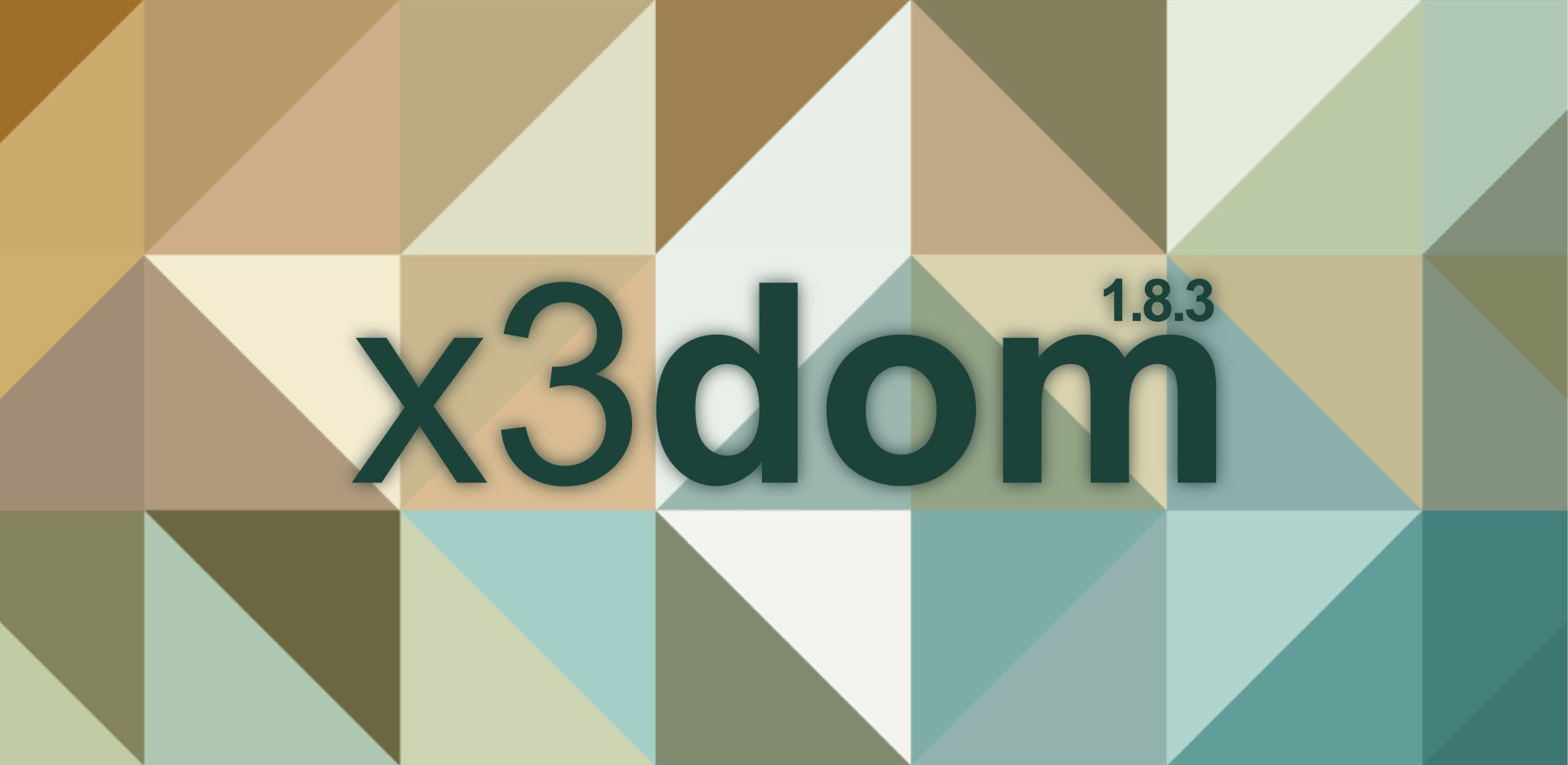 We are happy to announce the release of X3DOM 1.8.3! This release contains a handful of new features and improvements along with a number of bug fixes since the last release. We would like to thank all users and, of course, all the contributors, that make X3DOM such a great project.
For a detailed list of changes see the changelog on Github.
New Features
Add basic support for webXR
Add support for PointProperties
Add support for glTF draco extension
Add support for EXPORT/IMPORT statements
Add bboxDisplay field for X3DBoundedObject and x3dom custom fields bboxMargin and bboxColor
Fixes and Enhancements
Automatic sortType based on auto texture channel count
MovieTexture: autostart, ios and removal
Support url field change for AudioClip
Better indices for textured IFS with creases
Ensure correct children order after ExternProto instancing
Allow smooth creaseAngle during coord updates for IFS
and more…
Get It!
Grab the frozen 1.8.3 version here. The cutting-edge development version (nightly build of git head) can be found here.