At this year's CeBIT exhibition, the team from Fraunhofer IGD / Fraunhofer IDM@NTU, Singapore, presents a new, exciting, X3DOM-based prototype for fast, intuitive exploration of information, which is entitled InfoLand. Information is presented on a multi-touch interface through a graphical representation, serving as an information or marketing tool for industry partners and collaborators, researchers, and students. Information is presented in the form of text, images, videos and 3D models, which can be accessed intuitively.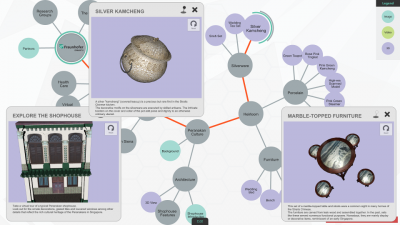 Another prototype visualizes the results of a research project related to energy consumption on the Nanyang Technological University campus in Singapore. Information on various buildings over a selected time span can be translated into concise graphical representations. As decision makers and consumers have increasingly come to expect information to be readily accessible, quickly and at any time, prototypes such as these serve as a tool for consumers to navigate for only pertinent information from a vast database that is translated into clear visuals for easier understanding.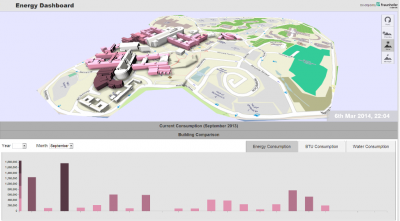 You can see and try the prototypes at Hall 9, E40, Exhibit 23 ("Geoinformationsmanagement") by Fraunhofer IGD.