Applications to experience cultural heritage objects seem to be really popular inside of the x3dom community

. There is another 3D gallery for scanned historical objects.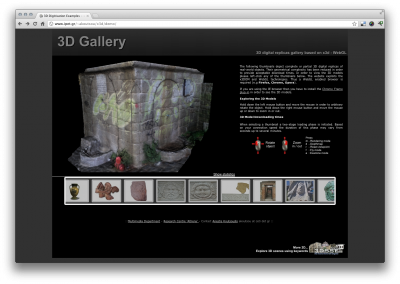 This external show-case is from Anestis Koutsoudis, Cultural and Educational Technology Institute – Research Centre 'Athena', and includes a nice 2D-UI to browse the different models.